Valentine's Day is just around the corner and we want to help you find a little something special for that someone special in your life. Whether it's for a partner, your friend with benefits, best gal pal or pub quiz teammate, Valentine's Day isn't just for couples. We know you don't need an excuse to buy gifts but showing how much you care, through physical objects, is a pretty darn great way of spreading the love.
 So, here's a handy little guide that the cupids at Scandals have put together to make finding the perfect gift as simple as possible. Also, this goes without saying - everything on this list can also be bought for yourself, because self-love is the most important of them all. 
For Your Valentine 
1) DONA Massage Oil Gift Set
Treat each other to a sensual massage with your choice of 3 beautifully-scented massage oils. Just a few drops of these pheromone infused oils and your partner will melt in your hands.
Get it here for £19.99
2) First Time Fantasy Kit
Let's be honest, February is a cold, blah month so why not spice things up a little? If you've thought about adding a bit of bondage into your sex life, this beginner's kit is the perfect place to start. It has everything you need for a great night in!
Get it here for £19.99
3) We-Vibe Sync Couples Vibrator 
This little toy packs a serious punch when it comes to stimulating you and your partner. With multi-speed vibration settings controlled from an app on your phone, it's the perfect naughty accessory for date night. 
Get it here for £179.99
For Your Gal-entine 
4) Romantic Essentials Kit 
Whether they'll use it for a special date or just to relax after a hard work week, we think it's worth showing your best gal pal how much you care! This essentials kit comes with sweet smelling bubble bath, candles and a whole host of other items for the ultimate night in. 
Get it here for £9.99
5) Lil'Vibe Pink Bullet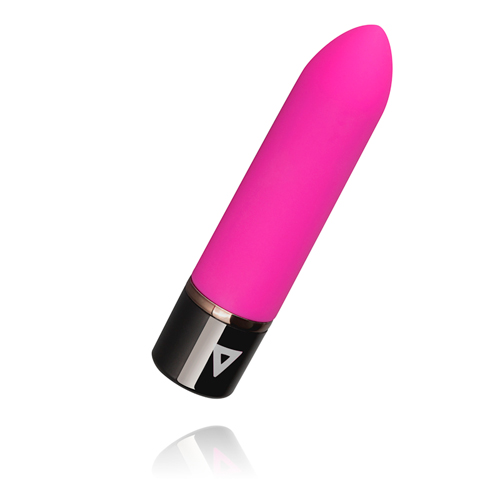 We can never say no to adorable mini vibrators, especially when they come in an a cute carry pouch with matching pin! Help your best friends help themselves with the ultimate in self-care - a great orgasm. 
Get it here for £34.99
6) Soft Touch Kegel Exerciser 
You could get your best friend a gym membership to help them fulfil their New Year's Resolution but we think this type of exercise is a lot more fun. Kegel exercisers are great for strengthening your pelvic floor which is super helpful if your mate is a mum! A stronger pelvic floor also means better sex, what's not to like? 
Get it here for £25.00
For Your Pal-entine 
7) Clone-A-Willy Candle Kit
Have a friend who needs to see the light? Give them a good laugh while still being kind of practical with their very own willy in the form of a candle. Look, the weather in England can be dodgy during February, it's good to be prepared for anything.
Get it here for £9.99 
8) Oh! Holy Mary Sliding Gel
Make your pal's next sex session a breeze with this cannabis-based lubricant. Cannabis seed oil makes this gel super moisturising and gives it a nice earthy scent!
Get it here for £14.99 
9) Oh! Holy Mary Liquid Vibrator 
Why not compliment the sliding gel with a bottle of this super powerful liquid vibrator. Place a little drop or two on any erogenous zone and wait for the tingle to take over. Nothing says I care about you deeply as a friend like helping improve their sex life!
We hope this gives you a bit of gift inspiration, but if you're looking for even more great ideas, check out our extensive Valentine's Shop for everything sexy and sweet!
XOXO Scandals 
---